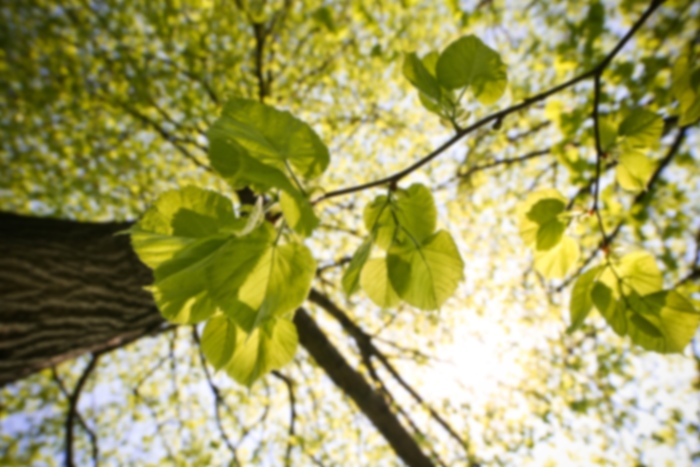 William T Stephenson,
MD
Oncology
William T. Stephenson, MD serves as medical director for cancer services at Midwest Cancer Care at Research Medical Center. D .Stephenson is board-certified in internal medicine and medical oncology-hematology. He received his medical degree from the University of Kansas and served his internal medicine residency at the University of Virginia Health Sciences Center in Charlottesville. Dr. Stephenson completed fellowship training at Indiana Universyiy-Purdue University Indianapolis and the University of Utah in Salt Lake City. Dr. Stephenson has been practicing in the field of oncology in Kansas City for nearly 15 years.
Care Philosophy
I am a member of Midwest Physicians , an integrated, multi - specialty group that strives to provide high quality , compassionate healthcare in a caring , affordable , timely and accessible manner. Our doctors collaborate with patients , their physician colleagues and other healthcare professionals to help ensure each patient ' s individual healthcare needs are met.
Abnormal Bleeding Disorder
Anemia
Blood Diseases - Disorders
Blood Disorders
Blood Transfusions
Bone Cancer
Cancer
Cancer Care
Cancer Consultations
Cancer Pain Treatment
Cancer Risk Counseling
Cancer Treatment (Oncology) Complications
Cancer Treatment Complications
Cervical Cancer
Chemotherapy
Colon Cancer
Colon or Rectal Cancer Surgery
Colorectal (Colon) Cancer
Colorectal Cancer
Endometrial Cancer
Gynecologic Oncology
Head and Neck Cancers
Head Cancer
Hematologic Disorder Treatment
Hematological Problems
Hematology
Hematology Leukemia
Hematology Lymphoma
Hematology Multiple Myeloma
Hematology or Oncology
Hematology Sickle Cell
Leukemia
Lung Cancer
Lymphoma
Malignancy
Medication Management
Melanoma
Melanoma (Skin Cancer)
Multiple Myeloma
Neck Cancer
Neoplastic Diseases
Nephrology Cancer
Non-Hodgkin's Lymphoma
Oral Cancer
Pancreatic Cancer
Prostate Cancer
Skin Cancer
Spinal Cord Tumors
Thyroid Cancer
Uterine Cancer
Please select an appointment type.
Abnormal Bleeding Disorder
Anemia
Blood Diseases - Disorders
Blood Disorders
Blood Transfusions
Bone Cancer
Cancer
Cancer Care
Cancer Consultations
Cancer Pain Treatment
Cancer Risk Counseling
Cancer Treatment (Oncology) Complications
Cancer Treatment Complications
Cervical Cancer
Chemotherapy
Colon Cancer
Colon or Rectal Cancer Surgery
Colorectal (Colon) Cancer
Colorectal Cancer
Endometrial Cancer
Gynecologic Oncology
Head and Neck Cancers
Head Cancer
Hematologic Disorder Treatment
Hematological Problems
Hematology
Hematology Leukemia
Hematology Lymphoma
Hematology Multiple Myeloma
Hematology or Oncology
Hematology Sickle Cell
Leukemia
Lung Cancer
Lymphoma
Malignancy
Medication Management
Melanoma
Melanoma (Skin Cancer)
Multiple Myeloma
Neck Cancer
Neoplastic Diseases
Nephrology Cancer
Non-Hodgkin's Lymphoma
Oral Cancer
Pancreatic Cancer
Prostate Cancer
Skin Cancer
Spinal Cord Tumors
Thyroid Cancer
Uterine Cancer
Abnormal Bleeding Disorder
Anemia
Blood Diseases - Disorders
Blood Disorders
Blood Transfusions
Bone Cancer
Cancer
Cancer Care
Cancer Consultations
Cancer Pain Treatment
Cancer Risk Counseling
Cancer Treatment (Oncology) Complications
Cancer Treatment Complications
Cervical Cancer
Chemotherapy
Colon Cancer
Colon or Rectal Cancer Surgery
Colorectal (Colon) Cancer
Colorectal Cancer
Endometrial Cancer
Gynecologic Oncology
Head and Neck Cancers
Head Cancer
Hematologic Disorder Treatment
Hematological Problems
Hematology
Hematology Leukemia
Hematology Lymphoma
Hematology Multiple Myeloma
Hematology or Oncology
Hematology Sickle Cell
Leukemia
Lung Cancer
Lymphoma
Malignancy
Medication Management
Melanoma
Melanoma (Skin Cancer)
Multiple Myeloma
Neck Cancer
Neoplastic Diseases
Nephrology Cancer
Non-Hodgkin's Lymphoma
Oral Cancer
Pancreatic Cancer
Prostate Cancer
Skin Cancer
Spinal Cord Tumors
Thyroid Cancer
Uterine Cancer